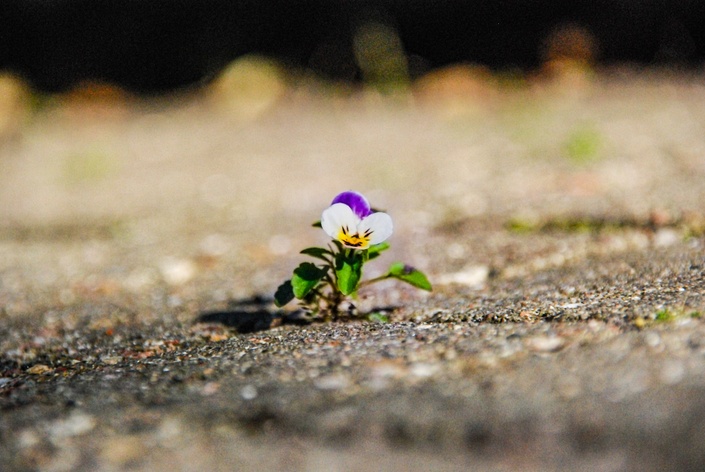 Resilience and Positive Psychology: Creating Health Through Happiness 29th October 2022
Professional Training - Certification and Licentiate Levels
Enroll in Course
Resilience and Positive Psychology - Creating Health Through Happiness
29th October 2022
We are currently seeing unprecedented levels of psychological distress in most, if not all our patients / clients.

We practitioners can help!
COVID and its associated isolation, financial strain, fear, exhaustion, burnout and more is wrecking mental and emotional health and there's no real, meaningful support coming to those who need who really need it. In fact, The Times here in the UK recently reported that most of us are suffering from 'low grade depression' and as we know, for many people it is so much more severe, and we have seen a dramatic increase in suicidal thoughts/ideation and, sadly, action.
We practitioners are allowed to continue to work to support those with mental/emotional health issues - thanks largely to the outstanding work of The Complementary Medical Association in liaising with the UK Government and those around the world - and those governments are now thankfully, coming to a realisation of just how important our holistic health services are to the wellbeing of our nations.
By offering this training to complementary medical practitioners, we know that we are equipping you to be able to offer proven resilience, positive psychology, and happiness strategies to your clients.
Fully Researched and Referenced:
Everything you'll learn in this training is fully referenced and supported by robust research from the world's leading positive psychology, resilience, mind/body medicine and happiness research centres, including Harvard Medical School, UC Berkley, Yale, Emory Medical School to name but a few.
Topics included in this training:
Positive Psychology,
Resilience,
Loving Kindness,
Purpose / Ikigai,
Self Awareness,
Gratitude,
Self Care,
Mindfulness and Mindfulness Based Stress Reduction (MBSR),
Relationships,
Neuroplasticity and the Neurobiology of Happiness,
and more!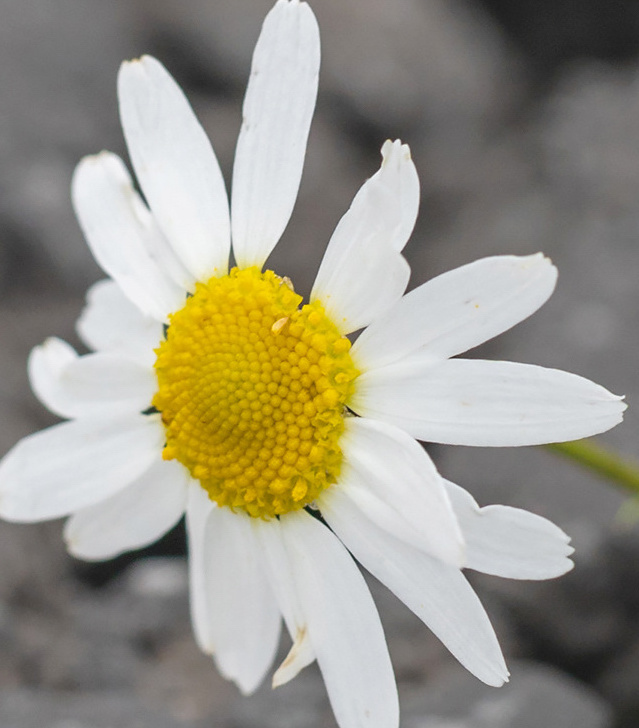 "I loved every minute of the course and not only was it great value for money, it was informative and research based. It was just the remedy I needed to motivate myself to start delivering courses and getting the word out about the importance of self-care and resilience for all of us. I love the fact that I can deliver this course under the Licentiate Level to other practitioners and help create a wave of knowledge in this key area of health and wellbeing. Excited to get started and to take the update course for working with young people. I can't wait to see what other licentiate courses the CMA offer in the future. Thank you to Jayney and the CMA, you are all incredible."
Best wishes, Keely Newman-Goodall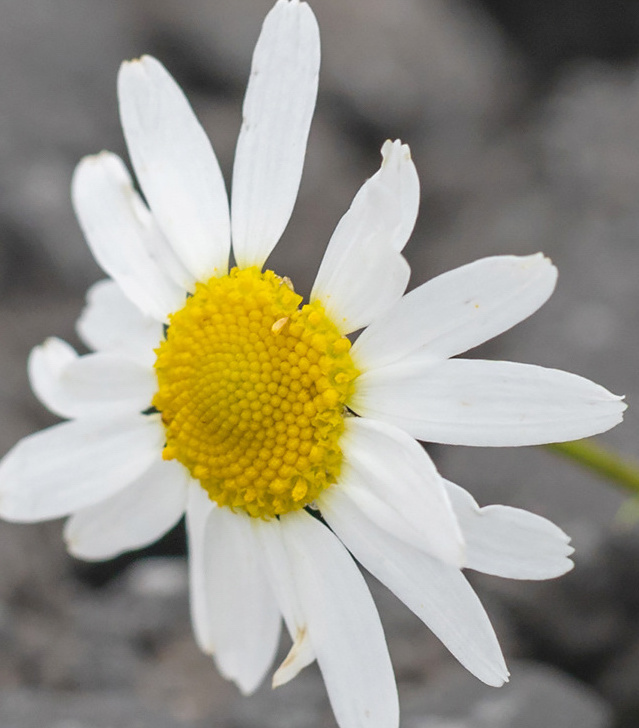 "I have attended many courses over my 31 year career as a holistic Therapist, have been taught by some great and memorable teachers who have inspired me to build onto my skill set. However, the Resilience and Positive Psychology course held by Jayney Goddard was absolutely superb !!! Five stars would not be enough in my humble opinion, the course content is comprehensive and beautifully illustrated and Jayney's enthusiasm didn't waver throughout day and her love and support for us students shone through and was heart felt. I cannot recommend this course highly enough. Thank you!
I also want to thank all the fabulous members of the CMA team you are amazing to!
In gratitude."
Ann Foster
Levels
There are two levels available to you when taking this course:
Certification Level – This level is suitable for all qualified complementary medical / natural therapy practitioners. You take the course on the day and undertake the recommended reading and other enrichment activities. This track leads to CMA CPD and provides you with sufficient information to be able to support your patients / clients with a vitally important set of new skills – and a full understanding of the research supporting these skills. It will also equip you to be able to give talks and presentations in various settings, however this is NOT a teaching qualification (see below - What can you do with this training).
Licentiate Level – This our "Train The Trainer" level, and it is geared towards qualified practitioners who are already teaching – or who want to start teaching. To gain your Licence to teach this course you will take the course on the day and undertake the reading and other enrichment activities. NOTE: at this level, these are mandatory and not simply 'recommended'. You will then be required to participate in two separate coaching and assessment hours with Jayney Goddard which – upon passing - will equip you to be able to use the material to train your students. As with the Certification Level, you will also be equipped to go out and give talks in a variety of settings.
Important: Think of the Licentiate Level as a complete "course in a box" that fully equips you to teach the material to your own students – so that once they have graduated from your course, they will be able to use Resilience and Positive Psychology techniques within their own practices to help their own patients / clients. As this is a professional course, your students must already have a qualification in complementary medicine (or allied professions), or must be working towards that.
However: If your students wish to become trainers in their own right, they will need to do the full day CMA training and the additional two hours of coaching and assessment with Jayney Goddard.
No need to reinvent the wheel: We have done all the work for you – you just take what we teach you and present it 'as is'. You don't need to change anything. In fact, you mustn't change anything as we cannot certify a course – or provide a License, if the material has been altered in any way - apart from as agreed with Jayney Goddard during your mentorship sessions.
Note: In order to ensure that standards are maintained, it will be necessary for everyone on the Licentiate Level to renew their license yearly by undertaking two hours mentoring and assessment with Jayney Goddard. This can be done one-to-one or in small group settings - as preferred.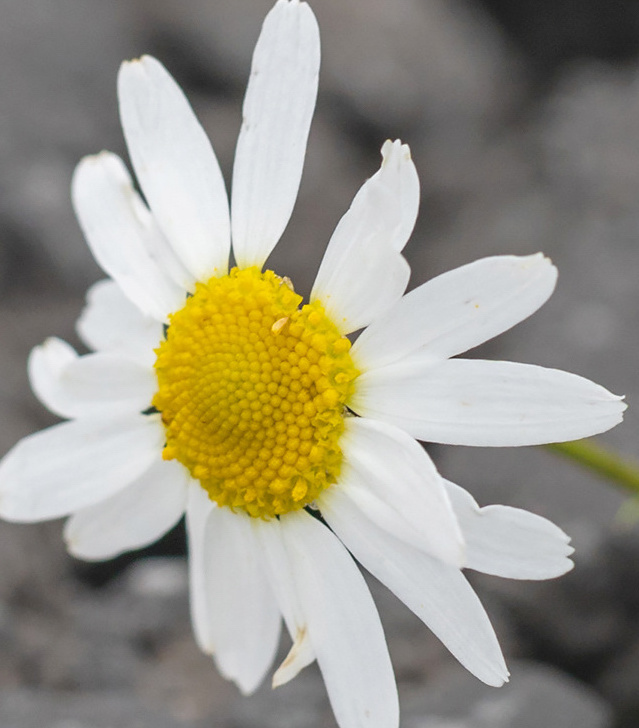 "I am so grateful to have had the opportunity to do this course. I'm glad I took the leap and am looking forward to training others. It is such valuable training for the time we are in right now and will help so many people. I can't wait to share it! Jayney is so knowledgeable and made the day so much fun. She explained absolutely everything in great detail and made us all feel at ease.

Roberta was amazing too, giving feedback for any technical questions.
The course content is easy to follow and there is so much information packed into a beautifully presented course package.
I cannot emphasise enough how much value is in this training. It's absolutely brilliant.
If you're looking for the best training on offer, look no further.
This is very affordable, and jam packed with so much information and there are lovely exercises included to aid in implementing a positive mindset. Jayney's meditation is incredible too (works wonders for insomniacs).
Thank you Jayney and the team for putting this together. I feel very blessed to learn from you."
Victoria Thorpe - Happiness Coach
Course Details
Date: 29th October 2022
Time: 10am - 5.30pm UK time
Course Delivery: Online. You will receive an email with the Zoom link to the course as soon as you sign up for the training. Please make a note of it. After the course, you will be invited to join our private Facebook group so that you can continue to network with your course colleagues - and Jayney is constantly updating the groups with the latest research in the field - plus you'll be encouraged to contribute findings of your own. It is an exciting and vibrant group which offers great peer support - which is so important in these challenging times!
Top Tip: We suggest that you join the session about ¼ hour before it is due to begin to make sure that you are set up properly. Once you are on the call you will be able to grab a drink and get comfortable.
Breaks: There will be plenty of breaks throughout the day so that you can be comfortable throughout. Our aim is to make this an enriching and enjoyable experience for you - we all learn better that way! Just take a look at our testimonials to see how effective and well-run this course structure is.
Note: If you opt for the Certification CPD Level, all teaching is completed on the day of the course. If, however, you wish to gain the Licentiate Level, which enables you to teach this material to your students then you will need to attend a further two hours mentoring and assessment. We recommend that the two hours are split approximately one week apart and we suggest that you book them with your lecturer as soon as you can after the course day so that the material is still fresh in your mind.
Course Fee Information
We have two sets of fees, as there is a highly preferential rate for CMA Members - as part of our Membership Benefits Package.
CMA Members' Fees
£147 CMA Members Certification Level – leading to Certification and CMA CPD
£347 CMA Members "Train The Trainer" Licentiate Level. (This Level includes an additional 2 hours of one-to-one mentoring and assessment with Jayney Goddard). This license allows you to deliver this training to your own students so that they, in turn, can deliver this work to their clients – once your student has graduated. The course materials must be used as provided and must not be re-branded or in any other way changed, duplicated or altered. Any students/graduates who may wish to then take this work out to train their students must also attend the CMA training and the one-to-one sessions in order to gain the training license. This course or part thereof may NOT be provided to others on your own licensing agreement, nor 'sold on' in any way. It is for your exclusive use only.
Non-CMA Members' Fees
£247 Non-CMA Members Certification Level - leading to Certification and CMA Accredited CPD - recognised by most awarding bodies - do check with your own body if you are not a CMA Member.
£447 Non-CMA Members "Train The Trainer" Licentiate Level (see above for details - these are as for the CMA Members' Train The Trainer Licence Track and include the additional 1-2-1 hours of training with Jayney Goddard).
License Renewal
In order to maintain standards - and equip you with emerging new research in this fascinating field, we require you to renew your license yearly. You will need to book two hours mentoring and assessment one year after you first graduate at a fee of £200 in total.

Who is this training for?
In order to qualify to take this course, you MUST be a qualified complementary medical practitioner / holistic therapist.
We will also consider applications from people who work in other caring professions – such as nursing, conventional medicine etc. and you will need to be interviewed before we can offer you a place on the course. We are also open to applications from educators, such as school and college teachers / lecturers, as you are in a position to help so many students.
What can you do with this training?
In a nutshell . . . LOTS!
Here are just a few ideas:
On both the Certification and Licentiate Levels you will be fully equipped after the course to deliver talks on the fascinating topics we cover in the course to a variety of audiences. (Only those on the Licentiate Level may deliver these talks as paid events.)
At the Licentiate Level: If you are already teaching, you could add this training into your existing courses – it is a fantastic adjunct to all complementary medical disciplines.
If you are in practice and would like to begin offering courses, then this is a truly wonderful way to get started! You'll have everything you need! Again, to do this you will need to sign up for the Licentiate Level.
Think about where you could deliver this training – it genuinely opens up the most amazing avenues that you might not yet have considered!
At the Certification level, you can of course use the work with your clients – and it will also help you to build your practice as you will have another therapeutic string to your bow!
This training is designed to open new doors for you! Think about taking this work into new environments - workplaces and corporate environments.
Giving talks for GP surgeries – for the doctors and staff – all of whom are incredibly stressed at this time.
What about taking the work into hospitals – all the staff there are harassed and under enormous pressure – doctors, nurses, healthcare assistants and more.
Schools – teaching staff and support staff are really under so much strain - more so now than ever – they would really benefit from this information.
In fact – think of literally ANY environment where people are stressed, harassed and would benefit from self-care, compassion, loving kindness, happiness and resilience training – that's pretty much everyone!
All the information on the course can be delivered online or face-to-face - so this really broadens your horizons post-lockdown - and future-proofs your work should further lockdowns be ordered.
NOTE – really important . . . consider how getting into these environments and giving talks on these topics will open doors for your existing practice! You'll be able to educate about your core services too!
Aside from being a crucially important topic in it's own right - this is an incredible business growth strategy for ALL practitioners and trainers!
Which professional body certifies this course and why was it created?
This course has been created by The Complementary Medical Association. Established in 1993, The CMA is the world's leading, and best respected professional membership association for qualified Complementary Medical Practitioners, Fellows (senior, highly experienced members of the profession), Students, Training Schools/Colleges, Clinics/Spas/Retreats/ CMA Approved Suppliers and other Associations.
The CMA is active globally and we welcome Membership applications from anywhere in the world. We are a non-profit organisation and believe in equal opportunities for all - we will never discriminate against anyone, for any reason. CMA Members in all categories have a demonstrable commitment to professionalism and excellence, adhere to a strict Code of Ethics and carry full insurance. Learn more about The CMA here
Why this course and why now?
We have recognised the genuine need for this training – more so now than ever.
We realise that our Members and other professional practitioners are right at the forefront of looking after vulnerable people who are genuinely struggling at this, one of the most challenging times in history - emerging (hopefully) from COVID, tremendous financial instability and global conflict.
Due to the sterling work The CMA has done right from the very beginning of lockdown to support practitioners, the UK government has acknowledged that The CMA has interpreted the legislation and government guidance correctly and as a result, allowed complementary medical practitioners to return to work (more details on The CMA website).
We know that complementary medicine plays a hugely important role in the health of the nation and we know that by adding in this extra dimension to practitioners' work, it could genuinely make a very real difference as to whether our clients sink or swim – but we want more than that!
We want people to actually thrive – despite the hardships we are all going through right now. This work can help ensure that – and by doing this course you will be one of the pioneers that will lead the way in making a genuine, meaningful change to the health and wellbeing of the nation, mentally, emotionally, physically and spiritually!
Course Curriculum
Welcome
Available in days
days after you enroll
What is Resilience?
Available in days
days after you enroll
Mindfulness and Self-Care
Available in days
days after you enroll
Your Instructor
Jayney Goddard is President of The Complementary Medical Association. She founded The CMA in 1993 in response to the lack of standards in the field and has since been dedicated to raising the profile of ethical, professional complementary medicine world-wide.
---
Jayney is qualified in several disciplines, including homeopathy, hypno-analysis and NLP, reiki, and is a Zen meditation teacher. Most recently, she undertook the Mind/Body Medicine course at Harvard Medical School, headed by Dr Herbert Benson, of the Benson Henry Institute at Harvard.
She is dedicated to helping practitioners to be highly successful - doing the work they love. So much so, that her MSc Research and Dissertation was titled "Thriving in Practice, Practicing to Thrive", and she analysed those factors that lead to some practitioners being outstandingly successful, while other struggle. She intends to build on this topic in her Doctorate.
Jayney is the recipient of the CAMexpo Award for "Outstanding Contribution to Complementary Medicine" and was awarded the title "International Honorary Advisor in Ayurveda and Naturopathy" by the Kingdom of Nepal. She has advised governments worldwide on setting standards in complementary and integrative medicine, including the USA's Whitehouse Commission for Complementary and Integrative Medicine.
Jayney has written four bestselling books - most recently "Rewind Your Body Clock; The Complete Natural Guide to a Happier, Healthier, Younger You" for Watkins / Penguin. The book went into the Amazon charts at the number one spot of ALL books on Amazon and it sold out within two hours. It is now available in all formats worldwide.
Memberships:
Fellow, The CMA;
Fellow, Royal Society of Medicine;
Fellow, Royal Society for Public Health;
Honorary Advisor, Health Food Manufacturers Association.
Jayney served on the Working Parties that set the National Occupational Standards in Complementary Medicine (NOS) and she is keen to promote the evidence base for this sector - so that the field is accorded the professional respect and esteem it is due.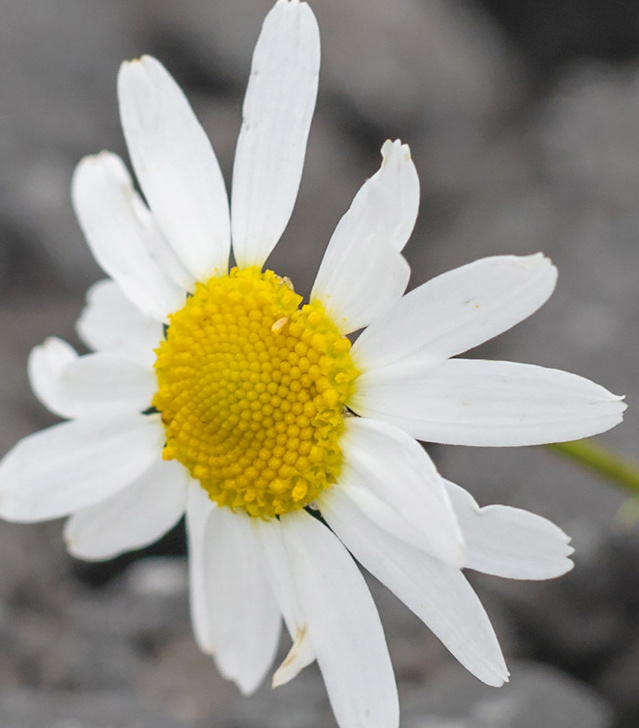 "Empowering, inspiring and totally mind-blowing training session hosted by Jayney and Roberta last Saturday. What a beautifully written course with so many personal learnings and wonderful teachings that are so very powerful and will take me so far out there to the people who need it. Bloody brilliant, so excited for the future." Rachel
"The Resilience and Positive Psychology: Creating Health Through Happiness was phenomenal and it is definitely a 5 star delivery no stone was left untouched." Sarah Praise MCMA, LLB (Hons) Law, Holistic Health Practitioner, Founder / Director, Good Health Promotion
"The resilience and positive psychology course was thoroughly uplifting and transformational. There was so much valuable information and Janey's delivery was exceptional.
I am looking forward to incorporating my learning into my client sessions to help them feel the benefit of this precious knowledge. Thank you so much. Kindest regards to you all." Anne Leach
"Positive psychology and resilience training. High quality, well presented and amazing day delivered with Jayney's inspirational magic touch." Anne
"I have really enjoyed the course today, and I have learnt a lot of new information. It was professionally delivered by Jayney, and all the course notes were available to download. I really enjoyed the recommended reading list and the chance to interact with other similar people. In this current world, emotional wellbeing and resilience is of paramount importance. I look forward to adding this to my existing portfolio of treatments. On a personal level it has also enabled me review my own thinking and to review my own goals and pathway to achieve this. Thank you very much for this course". Katherine Bolton
"Dear Jayney, Roberta & team
Thank you for all your hard work in preparing and delivering this course, I'm sure it will make a tremendous contribution to my clients lives and to those I share this with. Warm regards", Karen Coare
"Thank you so much, this has been such a wonderful, well-presented and informative course. I have really enjoyed it so much. Excellent information and knowledge. This for me deserves a 5 star. You all did amazing work. Warm Wishes" Meltem Arikan
"Five stars, for the course, highly recommended! The material and the layout is outstanding. All questions are answered, nothing is a problem. Lots and lots of support not just of CMA team you have the Facebook group as well." Carol Fenton
"I had a wonderful experience on this course and found the material invaluable. A brilliantly designed course and will be looking forward to doing more courses with the CMA. Thanks to the whole team for all the hard work involved. Thank you" Nic Henderson
"What an amazing training day. Jayney shares her extensive knowledge so freely for the benefit of participants. She is so passionate about giving CMA members remarkable value for money. All this done in a compassionate and non-judgemental way, brought together by the incredible Roberta with the backing of the rest of the CMA team. Many thanks everyone. Once again thank you to you all for such an amazing training day."
Sandra Blair xx
"Sitting this course in Resilience and Positive Psychology has been the professional reawakening I was looking for. It has taken all of my ideas and skills and put them into a wonderful uplifting, comprehensive package that will help me provide invaluable information to my clients at such an important and relevant time. It's been so brilliantly crafted and was just a totally joy to complete. I can't express how much I appreciate all the hard work that must have gone into this. Delivered by Jayney in her usual invigorating and enthusiastic way, it was easy to soak up all that information and I can't wait to get out there and use it. Can't recommend highly enough. 10 out of 10. Many many thanks again!" Anneli x
"This was a stimulating course. All information was evidence-based and delivered inspiringly by Jayney Goddard who managed to foster a great group spirit using the medium of Zoom.
All of the course materials and resources were of particularly high quality and visually attractive.
Post-course support and links to further learning were offered." Carol Haughie
"I would recommend this course to anyone, it opens up so many possibilities to integrate with your own expertise and practice. My mind was racing with ideas from the get go! Thank you all for your hard work in delivering an excellent course. Best wishes", Seema Bhattessa.
Frequently Asked Questions
When does the course start and finish?
The course starts now and never ends! It is a completely self-paced online course - you decide when you start and when you finish.
How long do I have access to the course materials?
How does lifetime access sound? After enrolling, you will attend the live training (and the additional mentoring and assessment hours if you are taking the Licentiate Level) and then you have unlimited access to the course materials for as long as you like - across any and all devices you own. Furthermore - when new and relevant research comes out we will make sure you are kept informed!
What if I am unhappy with the course?
We would never want you to be unhappy! If you are unsatisfied by the time we have our lunch break, please let us know and we will give you a full refund - on the spot - no questions asked.
Terms and conditions
The CMA asserts it's legal rights over all course material in all jurisdictions.
All terms and conditions are intended to ensure that the course material is used appropriately and in such a manner that the material maintains its levels of excellence. It protects the IP of The CMA - and ensures that our course material is used correctly.
All course material is property of and copyright to The Complementary Medical Association.
The CMA logo and word mark is a Registered Trademark and is the property of The Complementary Medical Association. It may only be used with express written permission. It is illegal to use or reproduce a Registered Trademark.
No course material may be altered, amended or rebranded in any way.
If any of the material requires updates or alteration for any reason (e.g. the emergence of new research), The CMA will provide these in a timely fashion.
Certification Level attendees may use this course information to work therapeutically with their clients.
Only Licentiate Level attendees may teach this material to their own students in a course format.
Certificate and Licentiate Level attendees may use the material to give talks / lectures - on the understanding that these are not in any way offered as a course - or for any commercial gain. If attendees at either level are offered the opportunity of giving a paid talk and wish to use any of the course material at all it will be necessary to contact The CMA to gain written permission.
Applying to take this course implies full acceptance of these terms and conditions.